OPEN ENROLLMENT 2021 & Virtual Wellness Fair
Open Enrollment: October 1-31 | Changes Effective January 1, 2021
Virtual Wellness Fair October 5-28
Tehama County's goal is to continue to provide a great benefit package and manage costs at the same time. Our continued membership in the PRISM Health Program allows us to bring you affordable coverage for health, vision, dental, and life. During our annual benefits open enrollment period, you have the opportunity to review and change your benefits elections to meet your needs for 2021. A few items to note:
Changing your plan: Changes can be made by logging on to the self-service enrollment portal: https://workterra.net. If you have gotten married or divorced, had a baby, moved, or had any life event since last year's Open Enrollment, you should also log in to make sure your information is up to date.
No changes to your plan: If you want your benefits to remain the same as 2020, and you have had no life event such as a divorce, new baby, etc. there is no need to log on. Your benefit plan will continue as it was in 2020.
PPO Plan: As a reminder, the Preferred Provider Organization (PPO) option was frozen effective January 1, 2019. No new enrollments will be accepted into this plan during the upcoming open enrollment period. Employees who are currently enrolled in the PPO may continue to receive coverage.
Volunteer Supplemental Life Insurance: Tehama County will continue to offer voluntary supplemental life insurance. Those employees who are interested in additional life insurance for themselves, their spouse, or their children may enroll during open enrollment.
Flexible Spending Account (FSA): This is the time to enroll in an optional FSA plan. You can use a FSA to pay for copayments, deductibles, some drugs, some health care costs, and dependent care. The money diverted from wages to an FSA is not taxed. The FSA limit for 2021 is $2750.
New! Live Health Online: For 2021, there is no out-of-pocket cost for employees to use LiveHealth Online medical, psychology, and psychiatric services. Log on. Choose your doctor. Start your consultation.
Changes to Covered Prescriptions: Based on clinical factors and cost containment, the list of covered medications can change from year to year. If you are taking a medication on a regular basis which may be removed from those covered by Express Scripts, you will be notified. If you receive an email, a phone call, or a letter from Express Scripts, make sure you don't dismiss it.
Virtual Wellness & Benefit Fair | October 5-28
Due to COVID-19, Tehama County Personnel had to postpone, and then eventually cancel, this year's Wellness and Benefits Fair. But we didn't want you to miss out on the opportunity to have some fun and learn more about your awesome benefit package! Below are some ways you can participate in the wellness fair virtually. By completing an entry form after any of these activities, you can enter to win prizes donated by our generous sponsors.
WELCOME TO OUR VIRTUAL HEALTH FAIR | For this year's Open Enrollment, we still want to offer you relevant, timely, and important information. This presentation has something for wellness in every aspect of your life. Virtual Health Fair
OPEN ENROLLMENT OVERVIEW | This presentation provides an overview of your benefits—eligibility and enrollment, benefits offered, the 2021 benefit plans, and helpful resources. Open Enrollment Overview
2021 EMPLOYEE BENEFITS SUMMARY FLIP BOOK | Just for the health of it! Tehama County provides you with a benefits package that protects your health and financial security. Here are some resources to help you understand your options. Flip Book
A NEW APPROACH TO SURGERY: Carrum Health is a surgery benefit that delivers an unparalleled experience with no out-of-pocket costs. And it's part of your benefit package! How Carrum Works | Hear Patient Stories
SEE A DOCTOR ONLINE: For 2021, there is no out-of-pocket cost for LiveHealth Online! Using telemedicine keeps our claims costs down and is super convenient! Learn more | Hear Charlene's LiveHealth Online story | Download the LiveHealth Online app and be ready for your doctor visit before you need it.
WORK/LIFE BALANCE: ACI Specialty Benefits has partnered with Tehama County to provide an Employee Assistance Program (EAP) with a wide range of work-life benefits and perks to alleviate stress and help employees and families thrive. Orientation | Benefit Summary
A BETTER YEAR NEXT YEAR: What's your health goal for 2021? What changes will you make to your emotional, spiritual, intellectual, physical, environmental, financial, occupational or social health? Complete the wellness goal entry form and send it in!
DISASTER PREPAREDNESS: Join Dignity Health Connected Living in a virtual training surrounding the importance of emergency preparedness. Topics will include creating a disaster plan, what items should go in a go bag, how to pack a go bag, and helpful tips and reminders.
October 7, noon – 1:00 pm | Register
October 14, noon – 1:00 pm | Register
October 21, 10:00 am – 11:00 am | Register
October 28, 2:00 pm – 3:00 pm | Register
ADDRESSING BULLYING & HARASSMENT IN THE WORKPLACE: Join Tehama County Personnel in a virtual discussion about creating a culture of kindness in the workplace. This training meets the State requirement for employee harassment training. October 14, 9am or 2pm | Email to register: This email address is being protected from spambots. You need JavaScript enabled to view it. (Give name, department, and time preference)
CalPERS 457 PLAN: It's your future. Take care of it today! Learn more by attending an upcoming free educational seminar | Wednesday, October 7, 12pm-12:30pm | http://www.zoom.com Zoom ID: 931 8806 8884 | Can't attend? Your CalPERS Account Manager will be available for calls: October 7, 9am-4pm | Make an appointment: 888-713-8244, ext. 6 or This email address is being protected from spambots. You need JavaScript enabled to view it.
PRESCRIPTION HOME DELIVERY: For more than 30 years, Express Scripts has been delivering medications to millions of families. As COVID-19 disrupts our lives, Express Scripts makes sure you get the medicine you need. Learn more | Download the Express Scripts mobile app.
COLONIAL VOLUNTARY SUPPLEMENTAL BENEFITS: What are voluntary benefits? You can purchase extra insurance through Colonial for disability, pregnancy disability, cancer, and many other medical issues for as little as $4/day. Learn more
Thank you to our sponsors!
ACI | Alliant | Anthem | CalPERS | Colonial | Delta Dental
Dignity Health | EO Products | Express Scripts | Liberty Mutual
Nationwide | Northridge Eye Care | Office Depot | Voya | VSP
Let your opportunities grow in Tehama County!
Tehama County employees are dedicated to providing services to the people of this rural community. Our 800+ employees, working in 25 county departments, deliver public safety and protection, public health, community services, and administrative support.
Because we value our employees and their service to the public, the Personnel Department works to provide professional support in a prompt, courteous manner. We are focused on establishing a culture of open communication, good labor relations, and employee wellness. We work closely with the departments to provide the resources to recruit and retain talent, develop effective leaders, and maintain accountability. Workforce development is also a priority for our department and there are opportunities for growth listed here just below our contact information.
If you are considering employment with Tehama County, our many departments offer the full spectrum of career opportunities including office support, financial, technical, trades, medical, and legal - to name a few. We welcome anyone with a desire to make a difference in the community – whether you are just starting out in the work world, or you are more seasoned in your career.
Tehama County Personnel | 727 Oak Street | Red Bluff, CA 96080
(530) 527-4183
Office Hours 8am-Noon, 1-5pm
Monday through Friday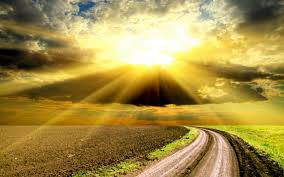 E-Verify® is a registered trademark of the U.S. Department of Homeland Security