Let your opportunities grow in Tehama County!
Tehama County employees are dedicated to providing services to the people of this rural community. Our 800+ employees, working in 25 county departments, deliver public safety and protection, public health, community services, and administrative support.
Because we value our employees and their service to the public, the Personnel Department works to provide professional support in a prompt, courteous manner. We are focused on establishing a culture of open communication, good labor relations, and employee wellness. We work closely with the departments to provide the resources to recruit and retain talent, develop effective leaders, and maintain accountability. Workforce development is also a priority for our department and there are opportunities for growth listed here just below our contact information.
If you are considering employment with Tehama County, our many departments offer the full spectrum of career opportunities including office support, financial, technical, trades, medical, and legal - to name a few. We welcome anyone with a desire to make a difference in the community – whether you are just starting out in the work world, or you are more seasoned in your career.
Tehama County Personnel | 727 Oak Street | Red Bluff, CA 96080
(530) 527-4183
Office Hours 8am-Noon, 1-5pm
Monday through Friday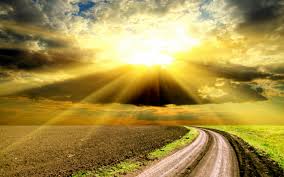 Upcoming opportunities to grow!
Building a High Performance Team | presented by EAC/Matt Kluttz | Tehama County Office of Education Assembly Room | March 5, 7:15-9am | To register: This email address is being protected from spambots. You need JavaScript enabled to view it.
Exploring Excel | presented by Tehama County Personnel | Tuscan Room | March 12, 10am-Noon | To register: This email address is being protected from spambots. You need JavaScript enabled to view it.
Defensive Driving | presented by Tehama County Personnel | Tuscan Room | March 19, 9am-Noon or 1-4pm | To register: This email address is being protected from spambots. You need JavaScript enabled to view it.
Workers Comp for Supervisors | presented by Tehama County Personnel | Tuscan Room | March 25, 9am-Noon | To register: This email address is being protected from spambots. You need JavaScript enabled to view it.
I-9/E-Verify Training | presented by EAC/Dept. of Homeland Security | Tehama County Office of Education, Assembly Room | April 2, 7:15-9am | To register: This email address is being protected from spambots. You need JavaScript enabled to view it.

E-Verify® is a registered trademark of the U.S. Department of Homeland Security
[/row]
[/box]