Missi Bullington, Personnel Director
727 Oak Street
Red Bluff, CA 96080
(530) 527-4183
Office Hours 8am-Noon, 1-5pm
Monday through Friday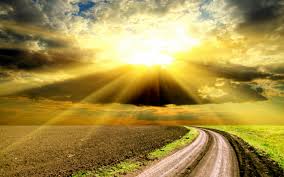 Let your opportunities grow in Tehama County!
Tehama County employees are dedicated to providing services to the people of this rural community. Our 800+ employees, working in 25 county departments, deliver public safety and protection, public health, community services, and administrative support.
Because we value our employees and their service to the public, the Personnel Department works to provide professional support in a prompt, courteous manner. We are focused on establishing a culture of open communication, workforce development, good labor relations, and employee wellness. We work closely with the departments to provide the resources to recruit and retain talent, develop effective leaders, and maintain accountability.
If you are considering employment with Tehama County, our many departments offer the full spectrum of career opportunities including office support, financial, technical, trades, medical, and legal - to name a few. We welcome anyone with a desire to make a difference in the community – whether you are just starting out in the work world, or you are more seasoned in your career.
Upcoming opportunities to grow!
SUCCESSION PLANNING: 5 BASIC STEPS presented by CPSHR Consulting | September 19 | 11am—Noon | Free webinar | To register: register.gotowebinar.com
APPLIED SUICIDE PREVENTION SKILLS TRAINING presented by TCHSA | September 20-21 | 8:30am—5pm | Red Bluff Community Center | Free | Register at www.eventbrite.com
COMMUNICATE LIKE A LEADER AND DRIVE CHANGE presented by Red Bluff Chamber of Commerce | September 25 | 9:30—11:30am | Hampton Inn & Suites, RB | Free | Register at www.employers.org
SERVICE ANIMALS: COMING TO A CUBICLE NEAR YOU? presented by North State SHRM | September 26 | 11:30—1:30pm | Redding Library | $10-$30 includes lunch | Register at www.northstateshrm.org
UNDERSTANDING & MANAGING WORKPLACE BULLYING presented by ACI Specialty Benefits for Managers & Supervisors | September 26 | 1:30-3pm | Board Chambers | Free | Contact Coral Ferrin to register: This email address is being protected from spambots. You need JavaScript enabled to view it.
MAINTAINING A RESPECTFUL WORKPLACE presented by ACI Specialty Benefits | September 26 | 3:15-4:15 | Board Chambers | Free | Contact Coral Ferrin to register: This email address is being protected from spambots. You need JavaScript enabled to view it. Workshop is at capacity.
TERMINATING THE EMPLOYEE RELATIONSHIP presented by LCW | September 27 | 9am to Noon | TC Admin Building Board Chambers | Free to TC employees | Contact Sabrina Walker to register: This email address is being protected from spambots. You need JavaScript enabled to view it. Registration Closed
EXERCISING YOUR MANAGEMENT RIGHTS presented by LCW | September 27 | 1-5pm | TC Admin Building Board Chambers | Free to TC employees | Contact Sabrina Walker to register: This email address is being protected from spambots. You need JavaScript enabled to view it.  Registration Closed
PERFORMANCE EVALUATION WORKSHOP presented by TC Personnel | October 3 | 10am-Noon | TC Admin Building Tuscan Room | Free to TC employees | Contact Sabrina Walker to register: This email address is being protected from spambots. You need JavaScript enabled to view it.
CUSTOMER SERVICE EXCELLENCE presented by TC Employer Advisory Council | October 4 | 7:30-9am | TC Office of Education | Free to members; $20 to non-members | Contact coral Ferrin to register: This email address is being protected from spambots. You need JavaScript enabled to view it.
Recruitment Opportunity!
CAREER & INTERNSHIP JOB FAIR presented by California State University Chico | November 7 | 10am-2pm | Bell Memorial Union Auditorium on the CSU, Chico Campus | $350 booth | For more info: http://www.csuchico.edu/careers/employers/career-fair-information/career-and-internship-job-fair-info.shtml 
 

E-Verify® is a registered trademark of the U.S. Department of Homeland Security