24670 Tehama Vina Road
Los Molinos, CA 96055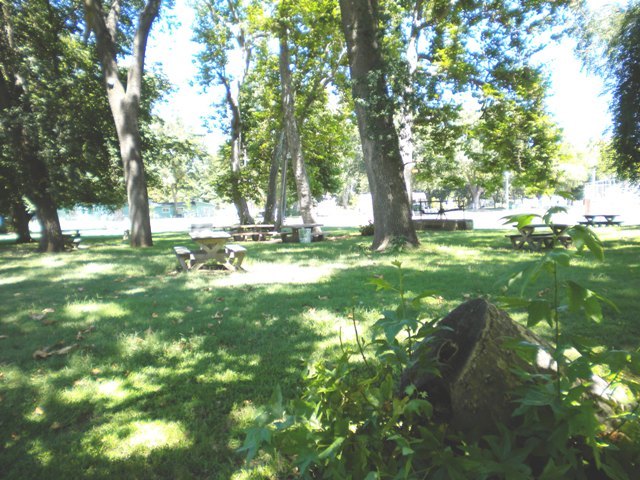 Mill Creek Park is located approximately 1.5 miles west of Hwy 99E in Los Molinos, approximately 16 miles south of Red Bluff and approximately 10 miles east of Corning. The park sits on 33 acres and is situated along the eastern bank of the Sacramento River with mature trees to provide ample shade. The park has river access via a public Boat Ramp with daily vehicle and boat trailer parking. There is no overnight parking or camping allowed within the park.
The park has 4 picnic areas which can be reserved. On the east side of the park the East Circle is ADA compliant and has 6 picnic tables, 1 group BBQ grill and 2 individual BBQ grills and is located near the softball fields with easy access to the new restroom facility and Playground area. There are also 3 Horseshoe Pits on this side of the park, however, you will need to bring your own equipment.
The west side of the park has the BBQ Area and with the large block BBQ grill can accommodate larger groups. The West Picnic area has 5 picnic tables and a group BBQ grill and is situated adjacent to the Play Courtarea. The west side area also has an ADA compliant restroom facility, ADA parking and is located near the boat ramp.
There are picnic tables and small BBQ grills placed throughout the park and these areas do not require reservations and are available on a first come first serve basis.
All Reservations require a fee and cleaning/damage deposit. Power is available at all of the reserved picnic areas for an additional fee.
Park Layout Diagram Rules & Reservation Form Mill Creek Fee Schedule