Batteries are Recyclable!
Batteries are NOT Accepted as Trash.
The California Department of Toxic Substances Control (DTSC) issued requirements for disposal of rechargeable and non rechargeable batteries.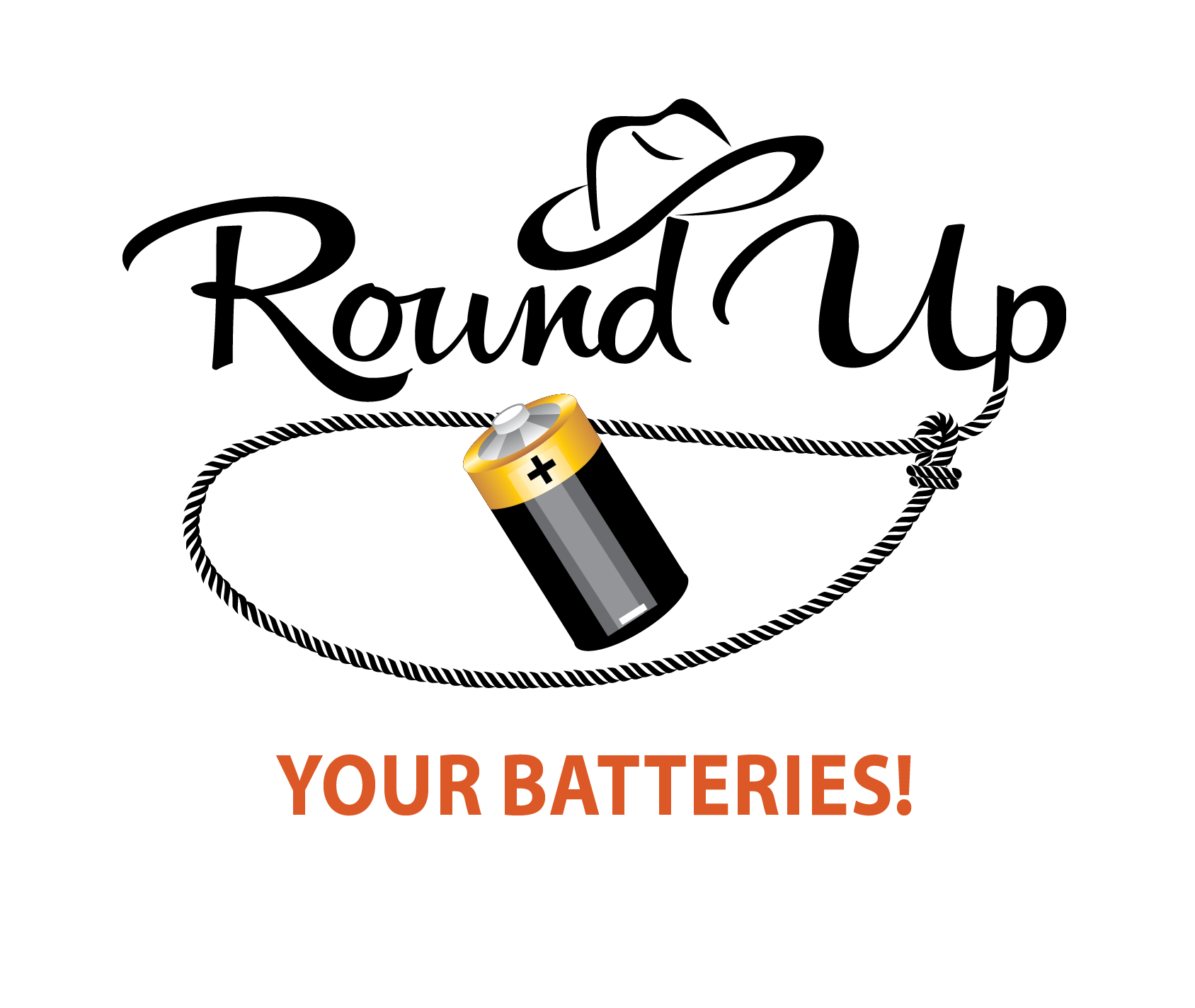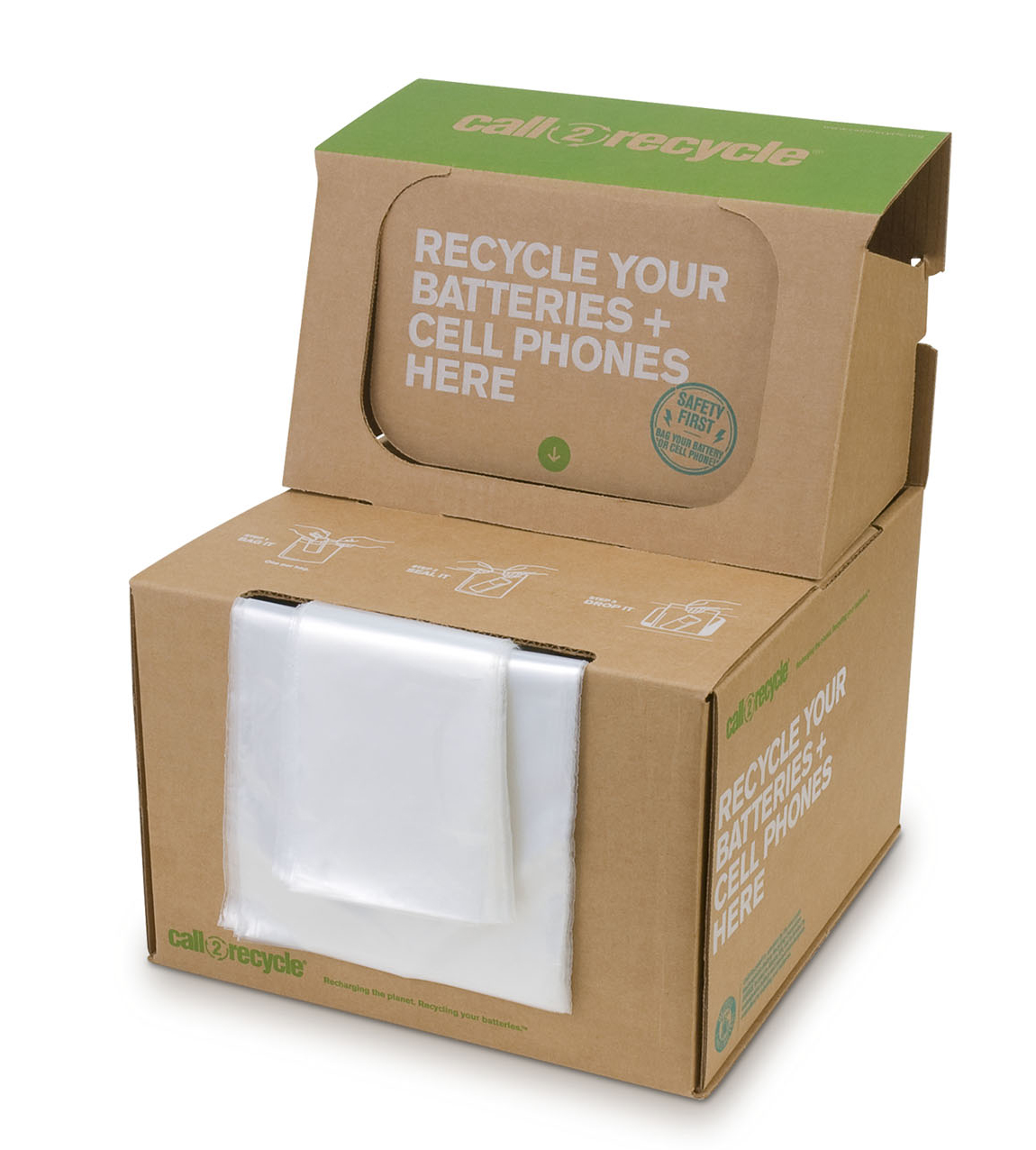 BATTERY RECYCLING OPTIONS
FOR TEHAMA COUNTY
​All-Battery Boxes, like the one pictured, have been placed at ten locations throughout the county. All types of batteries and cellphones can be placed in the boxes, with the exception of batteries weighing over 11 pounds and wet cell batteries. EACH battery must be placed individually in the bags provided or have their connections taped. All businesses in Tehama County that do not want to participate in the free All-Battery Box program must schedule an appointment in advance with the Tehama County Solid Waste Management Agency at (530) 528-1103. Small fees apply.
Please take batteries to the following locations:
Gott Country Store 18371 Bowman Rd., Cottonwood

Kohm-Yah-mah-nee Visitor's Center 21820 Lassen Peak Hwy., Lassen Volcanic National Park

McCoy's Ace Hardware 2060 South Ave., Corning

Corning Senior Center 1015 4th Ave., Corning

Tehama County Library-Corning Branch 740 Third St., Corning

Z-Wireless 908 Hwy 99W, Corning

Latimer's Pharmacy 7885 Golden State Hwy, Los Molinos

Nu Way Market 8049 Golden State Hwy, Los Molinos

Tehama County Library-Red Bluff Branch 545 Diamond Ave., Red Bluff

Alsco Irrigation, Inc. 535 Antelope Blvd., Red Bluff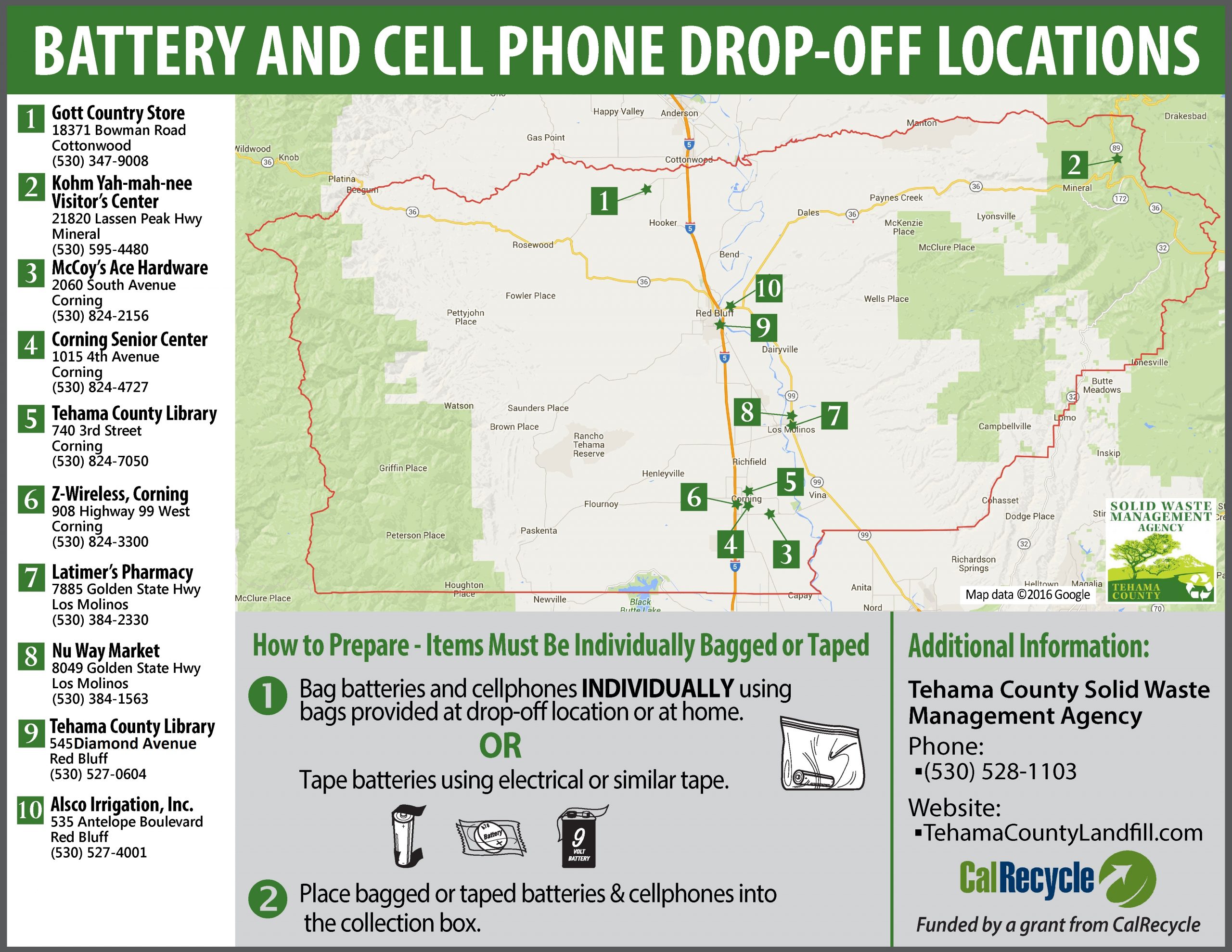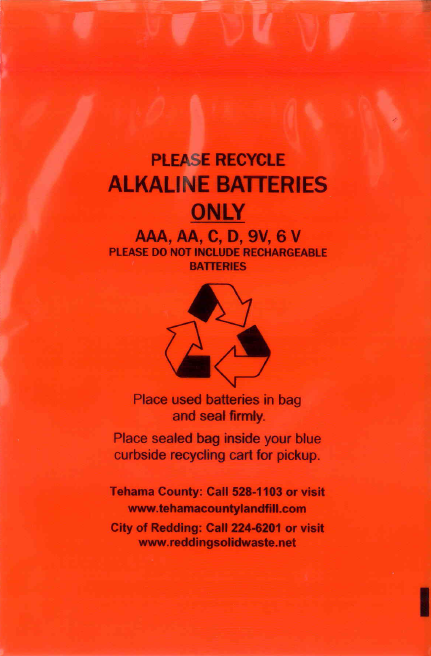 ​GreenWaste of Tehama Residential Service Recipients can also participate in the Curbside Battery Bag program by following these steps:
1) Pick up FREE battery bag(s) at the locations below:
GreenWaste of Tehama 1805 Airport Rd., Red Bluff

Dollar General Market 460 Antelope Blvd., Red Bluff

Tehama County/Red Bluff Landfill 19995 Plymire Rd., Red Bluff

Grocery Outlet 580 S. Main St., Red Bluff

Walmart 608 Luther Rd., Red Bluff

Tehama County Environmental Health 633 Washington St., Red Bluff

Los Molinos Ace Hardware 7930 Hwy 99E, Los Molinos

Sacramento River Discovery Center 1000 Sale Ln., Red Bluff

Tehama County Solid Waste Management Agency 20000 Plymire Rd., Red Bluff

Walgreens 1145 S. Main St., Red Bluff

Lake California (community residents only) 19999 Lake California Dr., Cottonwood
2) Fill the orange-colored bag with alkaline (single-use) batteries only and seal firmly.
3) Place the bag INSIDE your curbside recycling bin for pick-up.
​
–DO NOT RETURN BATTERY BAGS TO THE STORES–
City of Corning Residents:
​Drop off your spent batteries at any of the All-Battery Box locations listed above.
Rechargeable Batteries
​NiMH, NiCD, cellphones, drill batteries, etc. Take rechargeable batteries to any retail store that sells rechargeable batteries. Stores that sell rechargeable batteries are required to take them back.