Workers' Compensation Fraud Program was developed by Glenn County District Attorney's Office and the Tehama County District Attorney's Office, partnering together. Both Glenn County and Tehama County's workforce's are employed in the agriculture, service and construction industries. These types of jobs greatly impact the State's Workers' Compensation program, in that the physical nature of the work lends itself to industrial injuries. Thus, employers pay high Workers' Compensation premiums and employees currently utilize the program. Compounding the problem is the fact that many of our area jobs are temporary positions, and some workers are willing to make false Workers' Compensation insurance claims to ensure income when their positions end.  The Workers' Compensation Fraud Program brings local businesses, the Department of Insurance, and the District Attorney's Office together to tackle Workers' Compensation Fraud in both counties. The program is designed to investigate allegations of Workers' Compensation Fraud, arrest offenders, prosecute violators, and seek restitution for funds lost through fraudulent claims and is funded through state grant monies at no cost to Glenn County. 

What are the penalties for Workers' Compensation Fraud? 
Any person, employer or employee, who commits Worker's Comp Fraud, can be convicted of a FELONY punishable by: 
1. Up to five (5) years in prison
2. Fines up to $50,000.00 or double the value of the fraud (whichever is greater) 
3. Restitution of the benefits obtained
Workers Compensation Fraud Brochure
Investigator Jeff Wing
 Investigator Jeff Wing is an 18 year Law Enforcement Officer and Marine Corps veteran.
He began his career with the Williams Police Department, then transferred to the Red Bluff Police Department, where he worked patrol, detectives, and narcotics.
Four years ago he left as a Corporal and came to the Tehama County District Attorney's Bureau of Investigation. Jeff has worked major crimes, Welfare Fraud, Workers' Comp Fraud, and is currently the School Resource Officer/Truancy Officer. In addition to his regular duties, Jeff serves as one of the departments Range Masters, Training Officers and is a Team Leader on on the Tehama Interagency SWAT team. 
Jeff was nominated by his peers and selected by the Bureau of Investigation Chief because he is a team player who is always willing to help others. He has excelled this past year in  improving the truancy program with all the Tehama County Schools, works extra hours planning trainings for both the Bureau of Investigation and SWAT. Jeff has an overall positive attitude. He was one of the first to respond to the Rancho Tehama shooting incident. Jeff helped clear the school, carried a victim to safety, later treated a victim by applying a tourniquet, and then continued to work until after 2:00am the next day as part of the investigation team. 
Jeff is married to his wife, Joanna, they have two daughters, and live in Tehama County. 
Victim Advocates recruit and use volunteers to augment paid staff in the delivery of victim services. The intent of the program is to reduce the trauma and insensitivity that victims suffer following a crime.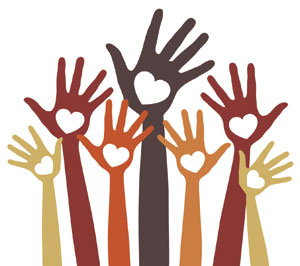 Victim assistance volunteer requirements:
18 years old
reasonably good health
work a minimum of 4 hours per week
pass extensive background check
For more information, please call (530) 527-4296.
More Articles ...