load more
hold SHIFT key to load all
load all
Tehama County lies approximately midway between Sacramento and the Oregon border and offers the ultimate in healthful, leisurely living. Tehama County is the central point of widespread recreational areas which provide hiking, camping, scenic tours, golfing, boating, hunting and fishing.
The Sacramento River cuts through the central portion of the county and is one of the largest salmon spawning rivers in the world. With more than 300 miles of trails (including 17 miles of the Pacific Crest Trail) and Lassen Volcanic National Park only forty-five miles to the east, Tehama County offers unlimited recreational opportunities.

---
Tehama County Economic Development
Red Bluff is strategically located on Interstate 5 providing direct one day access between Seattle and Los Angeles.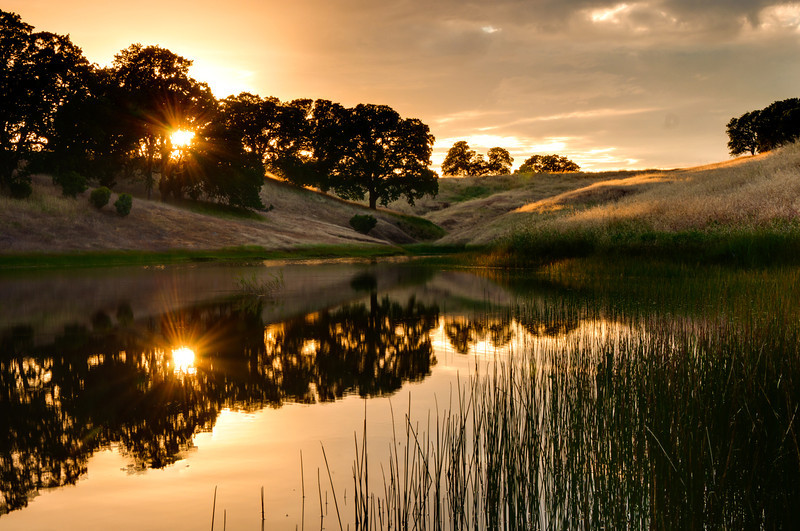 THE COMMUNITY
Nestled in the northern Sacramento Valley, Tehama County lies approximately midway between Sacramento and the Oregon border. Starting in the snowy Sierras to the east (the highest point is 8,200 ft), the County unfolds onto rolling foothills, excellent range land, and spectacular, flat-topped buttes, and then sweeps down onto the fertile floor of the Sacramento River Valley (elevation at Red Bluff is 341 ft).
The County Seat, Red Bluff, is located on Interstate 5 and the Sacramento River approximately 135 road miles north of Sacramento. The river valley cuts a rich, 20 mile wide swath through the Central portion of Tehama County, which provides endless varieties of outdoor recreations. The Sacramento River is one of the largest salmon spawning rivers in the world. The County has an area of approximately 3,000 square miles, with a current population of about 60,000, and the cities of Red Bluff, Corning, and Tehama. This area is overwhelmingly "open space" with significant development being limited to the central region of the valley floor. The climate in Red Bluff is typical of that found in the Central Valley, with summers being very warm and dry, with mild, wet winters. The County's economy is based on agriculture, including ranching, farming and timber production. Tehama County is the central point of widespread recreation and the local recreation opportunities are outstanding with nearby camping, hunting, fishing, golfing, snow skiing, and boating resources as good or better than anywhere in California. Camping opportunities abroad throughout the County ranging from fully developed campgrounds to secluded sites with few or no facilities. Many campgrounds are open year-round but those at higher elevation are only open after the snow melts. With more than 300 miles of trails, hiking within Tehama County can be a day-trip adventure or a week—long back country experience. Trails vary in length and difficulty, winding through coniferous forests, alpine tundra and along waterways. In addition to tennis, racquetball, bowling, archery, and access to athletic clubs and athletic fields, Tehama County offers many other recreation opportunities, such as barbeque picnics and bus tours, to both residents & visitors alike. Advanced educational opportunities are also available within an hour's drive through the California State University, Chico and Butte Community College located to the south, Simpson University and Shasta Community College to the north. Various outreach classroom facilities are also available with the County. Come experience the feeling of knowing your neighbors in our small town atmosphere.
THE ORGANIZATION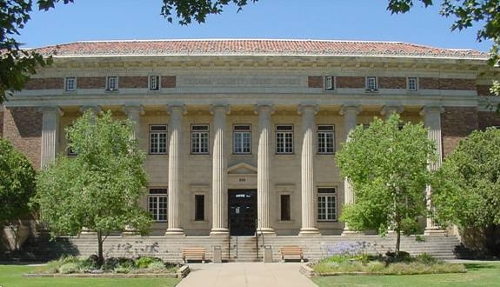 Tehama County is a charter county with a board-administrator form of government whose Chief Administrator is selected by a five member Board of Supervisors, who are elected at large. Each Board member serves a four year term. The Board of Supervisors governs Tehama County and is responsible for establishing the county budget and for executing all ordinances, resolutions and other legal actions that fall within the jurisdiction of Tehama County. The County has an operating budget of approximately $136 million and 808 allocated positions. On a regional level, the County provides services to anyone residing within the 3,000 square miles that comprise its legal boundaries. These services include: Agriculture, Animal Services, Assessor, Auditor-Controller, Building & Safety, Child Support Services, Conservator/Public Administrator/Public Guardian, County Clerk & Recorder, County Counsel, District Attorney, Environmental Health, Fire, Health Services, In Home Supportive Services, Landfill Management Agency, Library, Planning, Probation/Juvenile Hall, Public Works, Sheriff/Coroner/Animal Regulations/Veterans Services, Social Services and Treasurer/Tax Collector services.
Any registered voter may choose to vote by mail- called absentee voting-instead of voting at their polling place on Election Day. The Elections Department must have a signed request in writing for an absentee ballot in order to mail a ballot to a voter. Ballots may be mailed anywhere in the world. Voted absentee ballots must be received by the Elections Department by 8:00 on Election Day in order to be counted. The absentee ballot envelope must be signed by the voter in order to be counted . The signature is verified on every absentee ballot received by the Elections Department.
How To Request An Absentee Ballot You will receive a sample ballot pamphlet in the mail approximately 3-4 weeks prior to an election that you are eligible to vote in. The back cover of the sample ballot will have an application to request an absentee ballot. If you complete, sign and mail the application to the Elections Department so that we receive it prior to the 7th day before the election , we will mail you ballot to the address specified on the application.
It is not necessary to wait for your sample ballot to request an absentee ballot. You may request a ballot on a plain piece of paper and mail it to: Tehama County Elections, PO Box 250, Red Bluff, Ca 96080. Please write legibly and include:
The election you are requesting a ballot for
Your full name
Your residence address
The address you would like your ballot mailed to
Your signature
Telephone number (optional)
Or You may print out our Vote-by-Mail Application, complete the form and mail it to: Tehama County Elections, PO Box 250, Red Bluff, Ca 96080.
Returning Your Voted Absentee Ballot You may return your voted absentee ballot by mail; by bringing it into the Elections Department; at one of our two Drop Boxes (Drop Box #1 is at the Corner of Pine and Madison available 24 hours a day through Election Day at 8p and Drop Box #2 is on the main floor of the Historic Courthouse available 8-5 M-F and Election Day 7a-8p); OR by dropping it off at any Tehama County polling place on Election Day. If you are unable to return your ballot yourself, you may have someone deliver the ballot for you. The voted ballot must be returned to one of the above locations no later than 8:00 pm on Election Day in order to be counted, depositing it at a post office on Election Day does not constitute being returned in the proper manner. Be sure to sign your ballot envelope or we cannot count your ballot.
The Elections Department will begin mailing out requested absentee ballots 29 days before the election and continuing until the 7th day prior to the election. A voter may come into the office and pick up their ballot starting on this 29th day. We will accept voted ballots beginning that day.
Frequently Asked Questions Q-What if I make a mistake on my absentee ballot? A- If you make a mistake on your ballot, or if it is lost or destroyed, please call the Election Department for instructions on how to obtain a second ballot.
Q-If I mailed my ballot but am not sure it will make it to you by Election Day...can I still Vote? A-Yes, you can vote a 'provisional' ballot. Call the Elections Department for more details.
Q-Do I have to request an absentee ballot every time? A-You must request an absentee ballot every time you want to vote by mail unless you have requested and qualify for 'permanent' absentee status. Call the Election Department for more details.
More Articles ...